Innovation means connecting with new people and contexts. In a Doors of Perception Xskool, a host project, or place, engages with motivated and expert visitors. The outcomes of such events are, typically:
- a shared perception of new opportunities and a good idea of how to make them happen;
- new connections between motivated and effective people;
- a commitment to take further action;
Here below are some examples:
Katoomba, New South Wales
Barcelona, Informal Economy Conference (Claro Partners)
Fremantle, Australia
Brisbane, Asia Pacific Design Library
Konstfack, Sweden
Mexico City
Grinda Island, Stockholm Archipelago
In what ways can design help people interact with living systems in ways that help both of them thrive? And, what small practical steps might one take to test the effect of small actions on the system as a whole? These two questions informed our Doors of Perception xskool on the island of Grinda –  one of 30,000 islands in the Stockholm Archipelago.A partnership with Konstfack - and with the participation KADK in Denmark - it was part of the FuturePerfect Festival
St Etienne, France
In City Eco Lab (below) 80,000 visitors came to interact with more than 50 projects from the region. They met urban farmers, watershed restorers, and bicycle couriers – and  ate at Cantine 50km.


New Delhi, India
In Doors of Perception 9 on food systems and design, specialists from 20 global cities explored the markets,communal kitchens, street food (below) and farms of Delhi. Every evening, we discussed the lessons learned on these expeditions with Indian experts.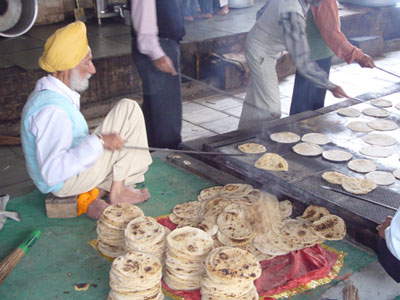 Sao Paulo, Brazil
Together with Box1824, we organized a learning journey to favelas, organic kitchens, watersheds – and a creative digital hub. We visited a favela called Brasiliandia (below) whose development has damaged local watersheds.

Istanbul, Turkey
Growing The BioCity was a a workshop for architects, city developers and planners.Among the topics we discussed was the use of media to share food knowledge between city and country (see below).

Zurich, Switzerland In Zurich Eco Lab we connected grassroots social innovators with masters service design students. One of the green gems in the Zurichs ecology scene, Suppen und Pedale (below) have grown their soup delivery business from 10 litres to 1,000 litres a day.

West Lexham, England
We took 18 social innovators to explore the concept of a rural enterprise hub at an old Norfolk farm. We cooked meals in a cob oven (below) met with local brewers, and built a path.


Bangor, North Wales
For an xskool entitled Innovation In A Small Nation, we explored how a resilient economy can emerge in a region with one foot in a rural economy, its other in a world of universities and nuclear power (below).


North East England
For Designs Of The Time, the social innovation biennial, we ran live projects that explored what life in a sustainable region could be like. More than 20,000 citizens came to the Dott Festival (below) on the banks of the River Tyne.


Halifax, Nova Scotia
Doors of Perception helped to organise Four Days Halifax. Our starting point was that many elements of a resilient Halifax already exist in embryonic form – but not all of them are visible.


Angsbacka, Sweden
At the first Future Perfect Festival, in Sweden, our conversations were face-to-face, not face-to-screen – sometimes in the permaculture garden shown below. Xskool will be at Future Perfect in 2012, t00.


Southern California
In our Sustainable Everyday Life Project Clinic
  we asked, What would life in a sustainable world be like?" Together with The Planning Center, we brought together participants from grassroots organisations (below).


Luzern, Switzerland,
In  an xskool event called Asset Hunting, groups of masters design students set out to find a neglected social or ecological asset somewhere in Luzern. One group  proposed to increase the value of a church (below) as a meeting place by opening it up to bouldering in the city.


Iceland
For  a Who Needs Oil, Road Trip we discovered that that Reykjavik will soon boast *the* coolest new social hub around – this disused electricity power station. From left to right (above) are our hosts: Dori Gislason, Andri Snaer Magnason, Soley Stefansdottir.
---

SEE ALSO
---
We're always happy to receive your input and additions. Do send us an email!